Single Use Tangential Flow Filtration System (TFF)
An Agilitech single use tangential flow filtration system (TFF) provides the flexibility and agility to perform purification operations upon delivery. The fit-for-purpose design offers options and possibilities for every facet of the skid. Our engineering experts collaborate with you to design a system that meets your needs today and in the future—whether adding or removing inlets/outlets, analytics, filters, etc. The TFF system provides unmatched flexibility for components: choose your preferred filter brand, single-use assembly, bag or bottle recirculation container, and more.
Agilitech TFF systems are available in a range of fixed sizes for lab to production environments: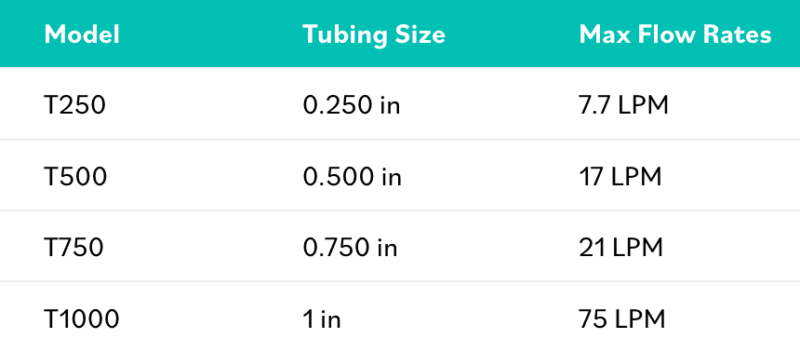 Agilitech TFF Products
T750: Lab to Pilot TFF System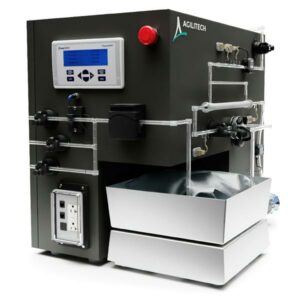 A unique open system design provides complete flexibility to meet your current application needs, while future-proofing the system to easily and cost-effectively scale along with your process.

T1000: Production TFF System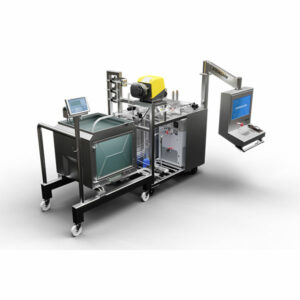 This Agilitech single use tangential flow filtration system system is designed to streamline your bioprocess, increase sample recovery, and reduce the cost of consumables. Every part of the system features best-in-class components to optimize performance, providing users distinct advantages when compared to similar systems.
Optimal transmembrane pressure is maintained to optimize filter performance throughout the filtration process. Combined with an air modulated diaphragm pressure control valve, retentate pressure reaches set point quickly to achieve the desired TMP, eliminating pump pulsations and pinching control valves.
The Agilitech TFF system is uniquely designed to limit shear on product, maximizing yield. It maximizes product recovery in the recirculation bag as users can easily disconnect the tubing from the TFF skid and transfer the recirculation bag to the next step for further processing. The result: fewer consumables, reduced cost, and the elimination of project delays resulting from supply chain issues with consumables.
The Single-use TFF System is offered in two models. The T750 has a 250 L tank capacity, and the T1000 has a tank size of up to 1000 L. Both models feature an open system design to provide complete flexibility for our expert engineers to adapt the TFF skid to meet specific user requirements.
Integration Services
Seamless integration of stand-alone lab equipment into a single system, improving data integrity and driving operational efficiency.
Specialized expertise integrating equipment from different manufacturers into a single system with flexible automation and centralized control.
Automation Engineering and Implementation
Design and implement state-of-the-art bioprocess automation solutions that maximize operational efficiencies and minimize risk based upon S88 standards.
Deliver flexible automation platform and management information system tailored to your current process and easily optimized as your needs change.
Support your preferred platform, whether DeltaV, Rockwell Automation, Wonderware or other.
CONTACT US – WE CAN HELP YOU SELECT THE PROPER COMPONENTS FOR YOUR APPLICATION!